THE IDEAL AEROSPACE MACHINE SHOP FOR YOUR CNC MACHINE NEEDS
Need machined aerospace components accurately crafted and fast?
Whether you have high & low volume parts, or only a few custom aerospace machine parts to be machined, ER Machining has you covered for your aerospace machining needs.
THE ROLE OF CNC MACHINING IN AEROSPACE
The aerospace industry relies heavily on high-quality CNC machining for all types of components. To eliminate the slightest malfunction in any part, thus preventing catastrophic consequences, aerospace companies routinely procure manufactured precision machined parts directly from dedicated aerospace machine shops.
Understanding the scale, complexity, and precision involved, we make CNC machining for aerospace parts central to our manufacturing process.
ER Machining is capable of assisting you with all your CNC machining needs.
Our equipment is specifically chosen to serve the aerospace industry.
Our highly skilled machinists pay strict attention to details when creating your high-precision components.
WHAT YOU GET WHEN YOU PARTNER WITH ER MACHINING
End-to-End Solutions: From generating drawings to providing end-use machined parts, we can do it all. Your aerospace machining process is seamless through every step in the process.
Access to Expert Machinists & Engineers: A skilled team will be deployed to make sure your parts are finished per the specifications called for, and to answer your questions.
Emergency CNC Services: Need aerospace components delivered on an urgent basis? We offer emergency CNC machining services.
Highly Advanced Manufacturing Equipment: We have all precision machinery to machine your component.
Robust ERP System: To ensure traceability of your components, our ERP system provides full and accurate tracking.
Custom to High Volume Requirements: If you have a one custom part order or a high to low volume aerospace components order, no worries, we do it all.
HAVE AN AEROSPACE PROJECT? LET US KNOW
We love challenges! We can take on any project for your aerospace machining needs.
Contact us for a quote!
WHY ER MACHINING FOR AEROSPACE MACHINING?
Our fully-dedicated aerospace machine shop is a complete facility to design, when needed, and manufacture your aircraft components with ease.
We work within a strict climate-controlled environment creating regular as well as custom aerospace machine parts of the right tolerances. Our expertise in working with a wide range of metals gives us a leg up when precision machining your aerospace components. ER Machining has access to a repository of metals to speed up the production process.
The critical nature of the aerospace industry demands specially trained machinists for aerospace machining projects. Our equipment capabilities combined with over 50 years expertise in CNC machining technologies are dedicated to creating all or any of your machining needs.
Our goal is to exceed your expectations.
ER Machining, provides
emergency machining services

on any request.
ER Machining, is your local precision cnc machine shop to rely on. We offer reliable cnc machining services, either cnc turning services or cnc milling services to fulfill all your cnc machining needs. We machine your parts as designed, and you will get them when you want them.
CNC Machining Services
Emergency Machining Services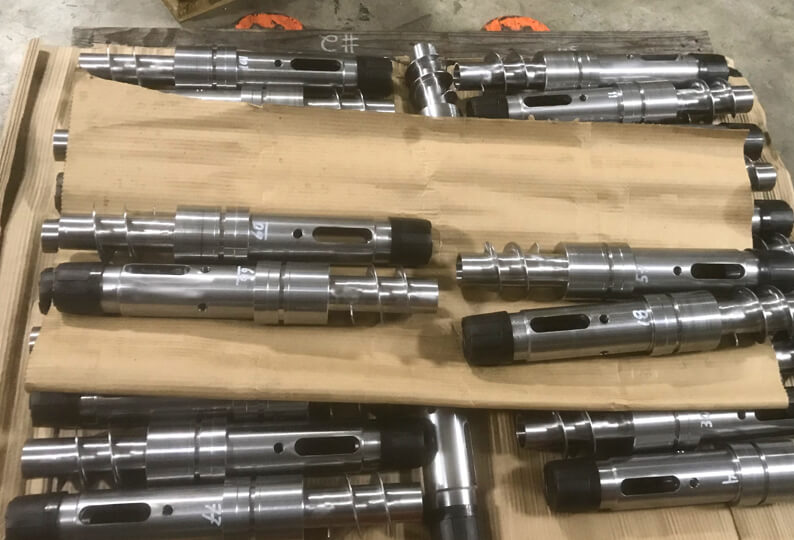 Machining Capabilities