3D Printing Services in Houston
Rely on ER Machining to 3D print for you and your company any part that need to be 3D printed.
Ourprofessional 3D printers enable us to provide you with high quality 3D printed parts.We have all the needed resources so we can be your one stop 3D printing bureau in Houston to serve you and your company. Give us teh chance to prove that we can exceed your expectation.
ER Machining 3D printing bureau offers the below 3D printing technologies to you:
Metal 3D Printing Services: Our professional Direct Metal Laser Sintering 3D Printing services, also known as Metal 3D Printing services, is ideal for building metal parts that is impossible to create using CNC Machining. When using the Direct Metal Laser Sintering, geometrically complexed metal components are built by selectively melting layers of metal powder layer by layer. Direct Meal Laser Sintering can create parts that are super high quality in matter of hours or days.
Laser Sintering 3D Printing (SLS): Our Selective laser sintering 3D printers uses powerful laser to fuse raw powder materials to create your awesome 3D part. our SLS 3D printers can use a range of commercially available powder and polymers materials such as sand, polystyrene, nylon and glass filled nylon as well. SLS 3D printers are suitable for moving parts, interlocking parts, living hinges and super high complex designs. Some of the materials are: Polypropylene (PP), Alumide, Polyamide (PA), Thermoplastic Polyurethane (TPU)
Fused Deposition Modeling 3D Printing (FDM): Our professional FDM 3D printers cab build any design you have in mind. Many end-use components for prototypes applications that are used in most of the industries are made using the FDM 3D printers. One of the awesome advantage of the FDM 3D printers is that they provide high quality parts using durable materials such as ABS, PC (Poly-Carbonate), Ultem, and Nylon.
Stereolithography 3D Printing (SLA): Our SLA 3D printing use UV laser to solidify layers of photopolymer in an open vat. The SLA 3D printing offers an awesome surface finish in a quick turnaround.
ER Machining, provides
emergency machining services

on any request.
Our mechanical engineers team combined with our precision machine shop in Houston will be deployed to help you when emergency machining is needed so you would have machined parts that were machined and designed,when needed, in a quick turn around time. Call us or email us anytime 24 hours a day.
CNC Machining Services
Emergency Machining Services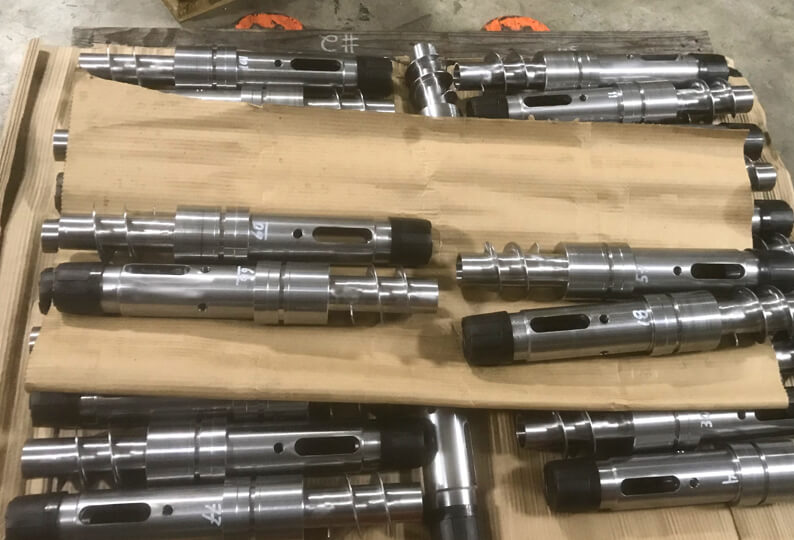 Machining Capabilities