VERSATILE CNC MACHINE SHOP FOR OIL & GAS INDUSTRY
From manufacturing parts in high volumes to custom batches, ER Machining offers CNC machining services for the Oil & Gas industry. Have a small or large project that needs to be delivered under a tight deadline? We can help! Get your parts machined accurately and on time with our Machine Shop.
THE ROLE OF CNC MACHINING IN OIL & GAS INDUSTRY
Because they are in operation for extended periods of time, components used in the Oil & Gas industry need to be durable and of high strength. Industry companies rely on underground equipment such as pipelines, equipment that must withstand high-pressure stressors underground.
This calls for manufacturing machining parts with greater tolerance and high reliability. CNC machines today develop such high-precision machined parts with intricate detailing. These parts must pass strict quality inspection checks to meet mandated industry standards.
We as a CNC machine shop work towards manufacturing highly-intricate and custom-grade parts for the Oil & Gas industry. With our wide range of lathes and tools, we craft components using materials of high strength such as 17-4 PH, and other alloys.
WHY ER MACHINING FOR OIL & GAS CNC PRECISION MACHINING?
To meet the requirements of cost-effective production and quality machined parts for the Oil & Gas industry, we have invested in dedicated multi-axis CNC machinery.
These tools give us the ability to manufacture not only detailed components in less time but with reduced costs, increased efficiency, and zero operational errors.
What is more – our skilled team of machinists is capable of getting the job done accurately, efficiently and on time!
Understanding the complexities involved in manufacturing Oil & Gas parts, our CNC machining shop covers services like high-speed milling, drilling, turning, and even surface machining.
Whether you need machining for drilling tools such as Shock Sub's components, mud screens, jar components, or any other part or assembly that is required for your oil & gas application you get it all done here with superior quality, competitive pricing and ON TIME!
TYPES OF MATERIALS WE SEPEICALIZE IN
Oil & Gas companies require durable parts, and we specialize in machining, and designing if needed, components using the right materials for the job. Through our extensive metal expertise, we create parts that withstand heavy pressure and weight, and high temperature.
Steel: Steel is an important material in the Oil & Gas industry. We utilize its excellent properties of corrosion resistance and high strength to create parts for offshore environments to withstand pressures at great depths.
Nickel: Together with steel, we utilize the properties of nickel to increase strength and corrosion resistance in our parts. In gas processing plants where strength is crucial, we effectively use this metal to create highly durable parts.
Titanium: Excellent strength-to-body ratio and corrosion-resistant properties, we utilize titanium to create parts such as those found in compressors. Because it can withstand low temperatures, we leverage it to produce parts used for tubing.
Chromium: High-strength properties. We use chromium to create heavy-duty parts. Due to its good tensile and rupture strength, we often use it to machine parts for use in highly-demanding conditions.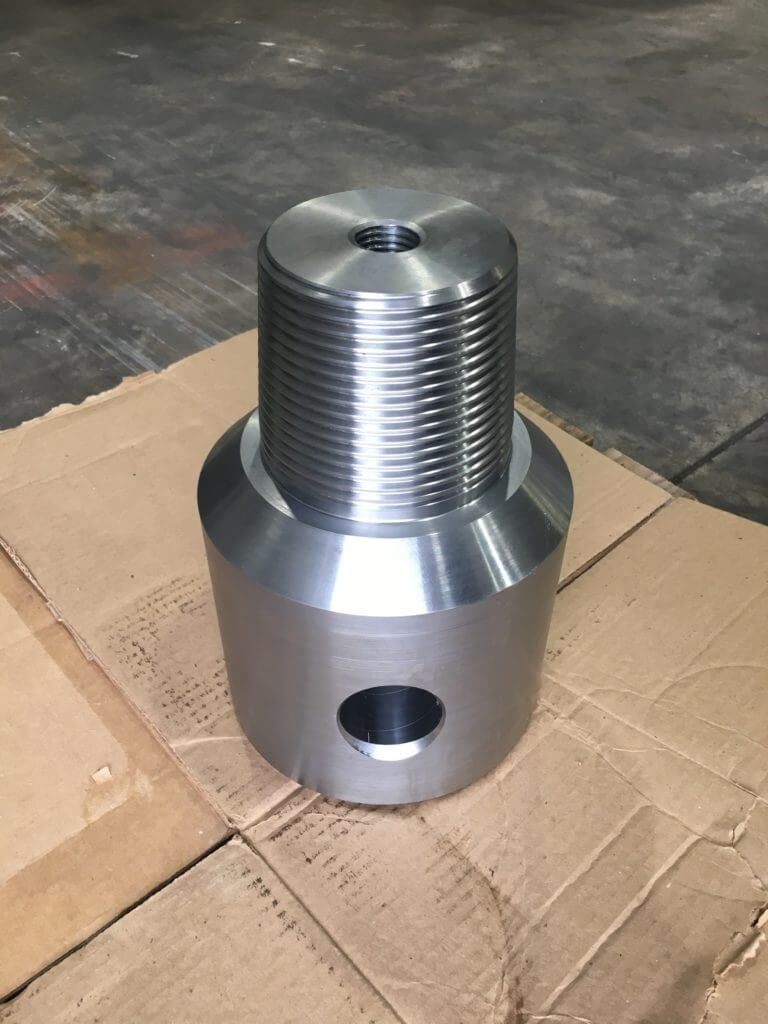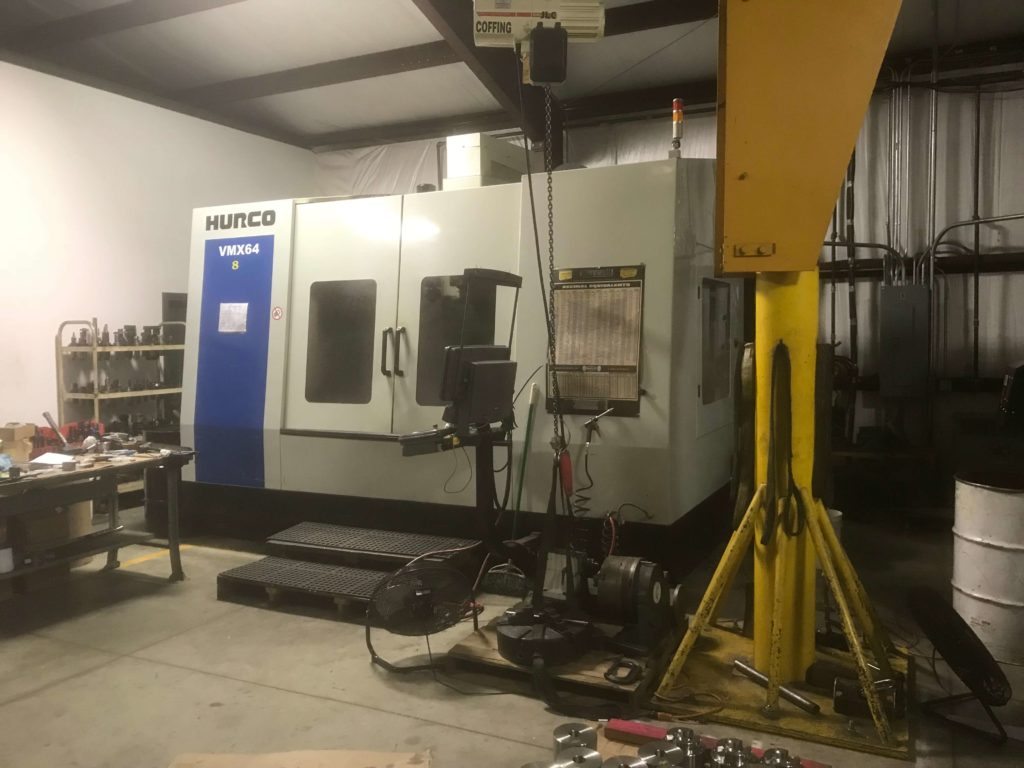 WHAT YOU GET WHEN YOU PARTNER WITH ER MACHINING
End-to-End CNC Services: From generating drawings to providing machined parts, we can do it all! We offer everything to make your machining order seamless from start to finish.

Access to Expert Machinists & Engineers: A skilled team deployed to make sure your parts are done per the specifications called out, and to answer your questions.
Emergency CNC Services: Need Oil & Gas CNC machined parts delivered urgently? We offer emergency CNC machining services for Oil & Gas companies, 24/7.
Highly Advanced Manufacturing Equipment: From CNC turning to drilling and gear cutting tools, we have all the robust machinery to develop your component.
Robust ERP System: To ensure traceability of your components, we have an ERP system for full and accurate tracking.
Custom to High Volume Requirements: Oil & Gas precision parts machined in high volume batches or custom requirement, we do it all.
NEED PARTS TO BE MACHINED? WE CAN ASSIST!
Whether it's a single component or a batch of parts, we will precision machine it to perfection. Contact us to receive a quote!
ER Machining, provides
emergency machining services

on any request.
Our mechanical engineers team combined with our precision machine shop in Houston will be deployed to help you when emergency machining is needed so you would have machined parts that were machined and designed,when needed, in a quick turn around time. Call us or email us anytime 24 hours a day.
CNC Machining Services
Emergency Machining Services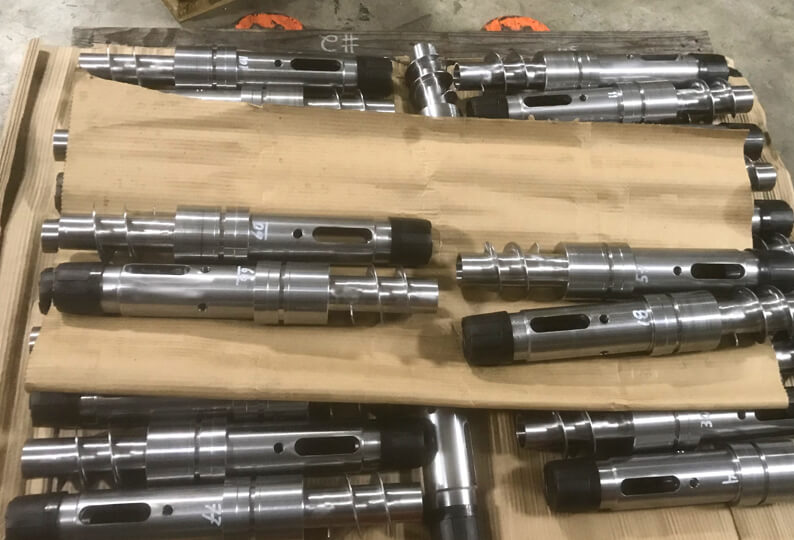 Machining Capabilities