Design & Development Services In Houston Texas
You can rely on ER Machining to design your part or product and generate you the fabrication drawings.
ER Machining's mechanical engineers will work with your company to design any part, assembly or weldment that you need. Our highly experience team has experience in all type of industries and we can design from scratch if needed. In addition, we can reverse engineer any design that you desire, and modify the design to suit your need.
Whether you would like to design a part, design a tool, or design and prototype new product, ER Machining will assist you in every step. You imagine it and we design it to exceed your expectations. When ER machining design a product, it will be designed and optimized in order to achieve the minimum production cost. ER Machining will take upon all kind of design requests from designing a single simple part, all the way to designing a complex assembly solution.
ER Machining's mechanical engineers provide Reverse Engineering Services in Houston. ER Machining's engineers used SolidWorks as their main software. Our expertise in reverse engineer any part, assembly and weldment, made us a stopping point form many companies that are in need for our reverse engineering services. Our deliverables to you are all the original 3D models, all the fabrication drawings, known as engineering drawings as well, and we can machine and build all your parts or assembly if needed.
We can help with all of your mechanical designing needs, including:
Mechanical Designing Services
Machine modification or upgrade
Maintenance repair
Machine design
SolidWorks 3D modeling
Reverse engineering
New Equipment Design
Our Software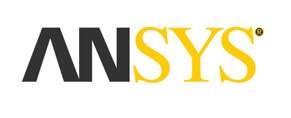 ER Machining will support our customers on site anywhere in United States if required. ER Machining can partner with you to assist you with all your design and engineering services your project requires.
ER Machining, provides
emergency machining services

on any request.
ER Machining, is your local precision cnc machine shop to rely on. We offer reliable cnc machining services, either cnc turning services or cnc milling services to fulfill all your cnc machining needs. We machine your parts as designed, and you will get them when you want them.
CNC Machining Services
Emergency Machining Services
Machining Capabilities