Imagine this, you're working on the manufacturing batch of your flagship product right before the peak season. You have planned every strategy to market this product during the high demand season and bring huge profits to your company. However, due to technical failures or human error, your manufacturing plant halt for an uncertain period.
Nowadays, manufacturing firms have to function 24/7 to gain a competitive advantage against competitors in the industry. Any delay in a supply of the product in the market allows your rivals to take over your customers. And the worst part is, the emerging businesses hamper the most with manufacturing errors and unpredicted halts.
This is where emergency CNC machining services shine. These are the CNC machine shops that work as a backup manufacturing hub for multiple industries. Companies usually prefer to provide non-crucial manufacturing tasks like designing joints, fixtures, and other parts that are used to create a finalized product.
Do you think you won't need any services like this? Think again. Other than providing emergency manufacturing backup, these custom machine shops provide additional services that are quite beneficial for your manufacturing business.
With that being said, here are some key reasons why you must opt for an emergency CNC machining services for your business.
Without further ado, let's get right into it.
1: Well-Equipped for Emergency Manufacturing
Emergency CNC machine shops are well-equipped with a plethora of high-tech CNC equipment that can handle a variety of essential manufacturing tasks. From milling, lathe, laser cutting, to powder coating, these workshops can take care of every manufacturing activity.
Additionally, these custom machines shops are operated by experts with hands-on experience in conducting day-to-day manufacturing activities for multiple products.
These experts understand your product manufacturing needs and customize the manufacturing process to suit your business.
Emergency machining services reduce the time between manufacturing and product launch to give you a significant first-mover advantage. Especially if you're new to the manufacturing business, you must opt for emergency CNC machining services to avoid initial mistakes in product designing and manufacturing.
Bottom line: CNC machining services can be your contingency plan for machine breakdown, technical errors, and maintenance.
2: Local Manufacturing Support
Here's a pro tip, if you're looking for an emergency CNC machine shop, select the one nearest to your location. Even though the precision CNC machine company from your neighboring city provides a competitive price compared to the local one, it might cost you more in the logistics and increases the risk of product damage during shipment.
Having local manufacturing support boosts your manufacturing efficiency by taking care of the emergency manufacturing requirements and works as a standby buffer for future product development. Besides manufacturing, these local CNC machining services also provide additional features like prototyping, design customization, quality control, etc.
All you have to do is state your requirements of manufacturing, the essential raw materials, and the estimated timeline to get the top-notch manufacturing support for production efficiency.
3: Carries out Non-Crucial Manufacturing Tasks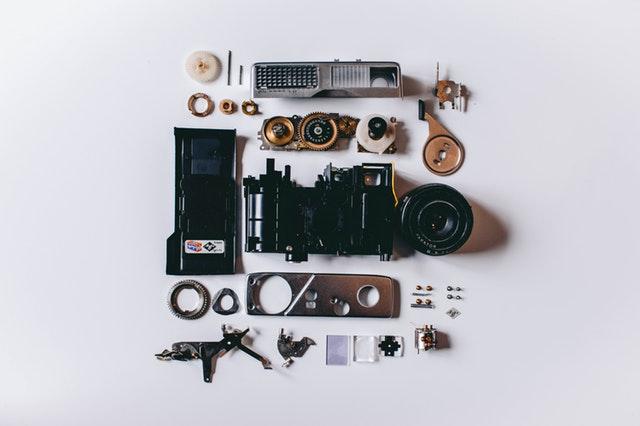 As I've mentioned before, local CNC machine shops can reduce the burden from your core manufacturing plant by carrying out non-crucial manufacturing activities. As you conduct crucial business activities like optimizing the production, pricing, and marketing strategy, the external machining shops will keep the manufacturing process running to deliver finished products on time.
Not only that, but third party CNC turning services can also manufacture essential parts by processing metals, laser cutting, powder coating, milling, lathe, turning, etc. these smaller parts can be used in the final product.
In short, you can manufacture the core product in your manufacturing plant while an emergency machine shop will create the essential spare parts for your product's functionality.
Don't want to do manufacturing on your own? Don't worry. Some Precision CNC machining companies also provide turnkey manufacturing services. You can delegate complete manufacturing tasks to these machine shops so that you can focus on your core competencies.
4: Valuable Manufacturing Insights
As CNC manufacturing companies work with multiple manufacturing projects, they have some of the most practical insights about the current market environment. Hiring a third-party CNC manufacturing support will also give you some essential information on the current market trends for your product niche, which comes especially handy for young entrepreneurs.
From the latest design trends that appeal to the customers, to using the raw materials that can optimize the production efficiency and reduce the overall manufacturing cost. You can learn some key ingredients for successful production in your niche.
You can also check the practicality of your new product idea and select the right prototyping approach before starting the actual manufacturing process. Your local CNC machining support can also be your source of valuable production insights.
5: Third-Party Quality Control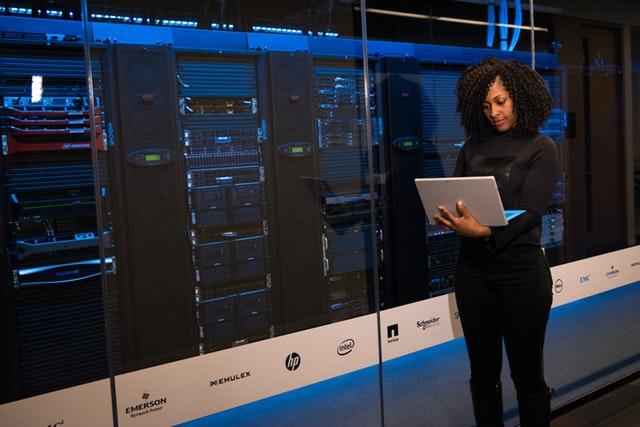 Last but not least, emergency CNC machining services providers ensure that the product they're delivering is up to the best industrial standards. You practically get a third party quality control for your product.
Precisions CNC machining companies work closely with you as a strategic manufacturing partner. They carry out most of the manufacturing activities and responsible for the quality of the finished products.
Whether you are looking for an emergency machining solution or a long term manufacturing partners, hiring a third party manufacturing support ensures that your customers will get the best quality product every single time.
Final Thoughts
To sum it all up, it is important in the manufacturing industry to have a reliable backup plan in case of unpredictable uncertainties. Custom machine shops are the ideal partner for every product based firm to boost manufacturing efficiency.
Speaking of which, we are the local precision CNC machining company from Houston, Texas and well equipped with the latest equipment to face any manufacturing and prototyping challenges.
Just send us your CNC machining requirements and we'll get back to you in no time.
Please follow and like us: